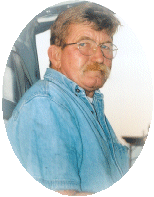 Dave Annis was diagnosed with cancer in March, 2005. He had moved his motor home off the airport to his brother's property in Quail Valley to begin chemotherapy. His love and devotion to LESC was evident. Despite the pain, he finished putting Blue Max back together the day before checking into the hospital.

It's with a heavy heart that I regret to pass along that Dave passed away the evening of June 19, 2005, Father's Day. His suffering has ended, but for us we will miss his warm sense of humor and endless friendship.

A memorial was held at the airport July 2nd with many of Dave's friends and family in attendance. There were people there that I hadn't seen in quite a long time.

Dave, you are truly missed. God's Speed my friend!